BA in Political Science and International Relations
Home ?
BA ?
BA in Political Science and International Relations
Read more about this program on the institution's website
Program Description
The Bachelor's degree in Political Science and International Relations allows students to acquire the tools useful to analyze the contemporary socio-political dynamics, both nationally and internationally, through a comparative approach to political, economic, legal, and institutional studies, as well as through the analysis of the interaction between the political systems and communication techniques.
Great attention is also reserved for the study of foreign languages.
This Bachelor's Degree course provides fundamental historical, political, anthropological, juridical, geo-strategic knowledge to orient, interpret, act; transmits the principles and rules of the international community, the ethics of useful intervention; introduces the fundamental methods and contents of the main professional skills required. This major is particularly aimed at those wishing to pursue a career in the field of diplomacy and international relations, cooperation, and operations in crisis areas. The changes in geopolitics are studied, especially since the end of the "cold war" to date, with particular attention to the crisis of the states, asymmetric risks, and new frontiers of security. The student also deepens the themes of peace-building and post-conflict reconstruction. Also, the genesis, the factors, and the variables of the "global trends" of the next decade are focused. Finally, the student works on research and data analysis for the construction of strategic scenarios.
At the end of the course the students will be able to:
Understand the processes of formation and implementation of national and international public policies through economic, juridical, historical, political, sociological, and anthropological interpretations;
Identify the best institutional and organizational areas and the most significant methods of professional intervention in the international field.
Study plan
First Year
I Semester
II Semester

Sociology
Contemporary History
Political Economy
Fundamentals of Public and Private Law

Fundamentals of Public Law
Fundamentals of Private Law

Fundamentals of Public and Private Law

Fundamentals of Public Law
Fundamentals of Private Law

Fundamentals of geopolitics
History of Political Thought
Fundamentals of Politics

Political Science
Political Philosophy
Second Year
I Semester
II Semester

Political Institutions and Evolution of Democracy
Statistics
International and EU Law
International Relations

Media, Politics and Public Opinion
Social Research
International Economy and Finance
Third Year
I Semester
II Semester

Data Analysis
Development Cooperation
Geopolitics
English for Politics and Diplomacy

International Political and Economic Governance
Elective Modules
Laboratories
Final Dissertation
Workshops
Traveling with migrants
This workshop aims to read the phenomenon of migration from different points of view and through different languages: from the terrible journey (told, filmed, photographed), to the socio-anthropological knowledge of the urban realities of destination; up to go towards the experimentation of "doing" and the acquisition of tools to prepare an intervention project to be funded.
Migration and urban ethnicity: ethnographic workshop / The State in Africa
A democratic path: sovereignism, federalism, and the Rojava experience
Professional opportunities
Graduates in Political Science and International Relations, thanks to their intensive work on linguistic knowledge, reach a preparation that can be spent both in Italy and abroad. The employment sectors in which graduates can better fit are:
European and international institutions (European Union, United Nations, and its sector organizations, etc.).
Public central and peripheral administrations (elective assemblies, ministries, local authorities, authorities) involved in cooperation projects, internationalization.
Ministry of Foreign Affairs and International Cooperation (diplomatic and administrative career and experts).
National Agency for International Cooperation (Experts and administrative staff).
Non-profit organizations and national and international NGOs operating abroad.
International organizations (IOM, Emergency, IDLO, ILO, etc.).
Trade Unions, Foundations and Associations of Politics.
Companies and cooperatives (financial, commercial, manufacturing, and services) with internationalization activities or abroad.
Economic organizations of the third sector (foundations, social cooperatives, non-profit organizations).
Offices and study centers of territorial organizations, research institutions, and international organizations.
Universities and Research Centers.
Start-ups aimed at assistance, services, international cooperation.
Admission requirements
To be eligible for the Italian higher education system you have to have a secondary school qualification released after a minimum of 12 years of schooling (overall) that allows entry to the comparable academic program in the foreign state of origin;
In the case where a special Academic Competency Exam (a national test or a final exam) is required for entry to higher education in the foreign country of origin (Selectividad in Spain, Prova de Aferiçao or Prova Geral de Acesso ao Ensino Superior in Portugal, Vestibular or Exame Nacional do Ensino Médio in Brazil, Gao Kao in China, etc.) such a requirement is also mandatory for entry in the Italian higher education system;
All applicants must be fluent in the English language with a minimum of B1-B2 according to the Common European Framework of Reference for Languages (CEFR).
Required documents
Valid passport;
Valid Italian residency permit (if applicable);
Final secondary school qualification (or the Certificate of Enrolment, if you are currently attending the last year of secondary school and the final leaving qualification certificate/ diploma is not yet available);
Transcript of records;
Eventual Academic Competence Exam certificate (if applicable);
English or Italian translation of the above-mentioned documents;
Certificate for interrupted studies and/or withdrawal from studies and/or other awarded university certificates with a list of all the exams sustained (if applicable). These certificates must include a detailed program listing the single learning activities and hours of study for theoretical-practical activities;
Eventual Declaration of Value (read more here) released by the Italian diplomatic representative in the country where the final education qualification was attained; alternatively a CIMEA Statement of comparability (if applicable).
Tuition fees and funding
The annual tuition fee for international students is €12,000; while there is also a single pre-enrolment fee for students of €500.
Last updated Nov 2020
About the School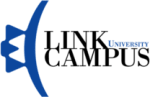 Link Campus University is a private University in Rome that stands under the Italian University's Regulation. Link Campus University combines the English system's educational strategies with the Itali ... Read More
Link Campus University is a private University in Rome that stands under the Italian University's Regulation. Link Campus University combines the English system's educational strategies with the Italian culture and didactic method. Most of the degree courses are taught in English, and some are held in Italian.
Read less
Accreditations